Spilled Milk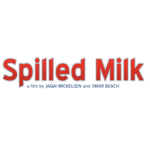 A FILM BY FRIENDS ABOUT FRIENDS
Spilled Milk is a film about two lifelong friends – a white guy from Utah and a black guy from New Jersey. Omar is living with Sickle Cell Disease; Jaqai has uprooted his life to make a documentary about him. A first-time filmmaker, Jaqai quickly discovers that he's underestimated just how physically and emotionally debilitating the disease has been for his friend. Meanwhile, Omar is getting a taste of what it's like to be a reluctant poster child for Sickle Cell when he'd rather be left to his own devices and seek distraction through video games.
Still, Jaqai gets access that only a best friend could. He takes an intimate look at Omar's everyday life and explores the harsh realities of Sickle Cell, the effects of which extend beyond the significant physical impact of the disease. Spilled Milk captures straight talk from doctors about the inexperience many hospital staffers have with Sickle Cell, and the consequent stigmas that can plague African Americans seeking treatment for pain.
The challenges that arise during the course of making the film bring Omar and Jaqai even closer, especially as Omar faces a life-threatening health scare and a surprisingly difficult decision about whether to pursue a potential cure.
This is a powerful film that all health care providers should see about daily life with sickle cell disease.
To watch the entire 1 hour 24 minute film free go to spilledmilkmovie.com/watch