To join or leave the listserv visit https://scinfo.org/newsletter/
Help Spread the Word about Blood Donations as U.S. Blood Supply Declines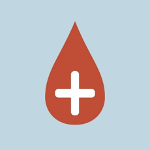 The blood supply in the United States is critically low and the majority of the country's blood centers are reporting significant declines in their blood collections. As the nation confronts new surges of COVID-19 cases, AABB, America's Blood Centers and the American Red Cross are joining together to urge eligible individuals to make and keep an appointment to donate blood now. The Sickle Cell Disease Coalition (SCDC) is committed to spreading awareness about the importance of giving blood to ensure there is sufficient supply for individuals living with sickle cell disease (SCD) for whom transfusions are lifesaving and prevent complications.  You can help ensure those living with SCD and other have access to transfusions to stay healthy by donating  blood or raising awareness by sharing this message via social media.
NHLBI Hope for Sickle Cell Disease Challenge
The National Heart, Lung, and Blood Institute (NHLBI) is hosting a Hope for Sickle Cell Disease (SCD) Challenge to improve awareness about \SCD and address the associated myths and stigmas. This Challenge encourages college and graduate students to develop innovative information dissemination tools, instruments, or devices that help spread evidence-based information about SCD, so that people living with the disease can live better, healthier lives. The NHLBI will award up to a total of $50,000, and up to three winners will be selected.
The registration period ends on February 26, 2021 at 11:59 p.m. ET
The submission period ends on March 26, 2021 at 11:59 p.m. ET
Click here for additional information. 
Program Rebrand Provides Clarity and Hope for SCD Community
Clinical trials can offer hope for people with sickle cell disease (SCD), but it can be difficult for families to understand and navigate their options. The recently renamed Be The Match Jason Carter Clinical Trials Search & Support is still focused on helping patients with blood disorders explore clinical trials. The program offers:
One-on-one support – clinical trials navigators can help answer questions and do personalized trial searches
Online search tool – search for clinical trials and find easy-to-read trial descriptions
Financial assistance program – qualified individuals can get a grant to help pay for travel costs associated with participating in a clinical trial
Education – learn about the clinical trial process, watch videos about new treatments and find patient stories
To learn more, Contact the Be The Match team by phone at 1-888-814-8610, by email at contact@ctsearchsupport.org or at www.ctsearchsupport.org. 
SCD and COVID-19 Resources
The following links are frequently updated with timely information for the community and providers.
Be The Match Offers Counseling for Sickle Cell Warriors During Pandemic
Highlights of SCD Content at ASH Annual Meeting and Exposition
The 62nd American Society of Hematology (ASH) Annual Meeting & Exposition is quickly approaching as an all-virtual event on December 5-8, 2020. The meeting provides an invaluable educational experience and an opportunity to review thousands of scientific abstracts highlighting updates in the hottest topics in hematology, including sickle cell disease (SCD). The following is a list of SCD-specific programming.
Click here to search for sickle cell-focused Oral and Poster Sessions.  Additional information about the program, meeting, registration and exhibits, is available here.
Life is a PAINting by Hertz Nazaire in The Lancet – Hematology https://doi.org/10.1016/S2352-3026(20)30333-1
Sharing with someone what the experience of sickle cell crisis feels like is difficult. What is that moment when pain is at its peak? How do you explain how much impact pain truly has on your life? You would think that being sick so often, it would be an easier task for me to know exactly how to explain this feeling. I did not find my way to communicate pain as a child. I was fairly quiet on the subject and depended on my mother to advocate for me when a crisis arose. I did find my way though. Pain is not that simple to explain, it is an overwhelming experience that has many long-lasting effects on one's life experience. If this experience repeats as often as it does when you have sickle cell disease, finding a normal, peaceful path through life becomes a great challenge. Unfortunately, sickle cell disease is just the kind of disease that allows for hundreds of such experiences. I ended up using art to share my pain and help others understand this experience. Art is more than just words; it captures and says much more. See more at https://scinfo.org/2016/03/17/artist-spotlight-hertz-nazaire/
The US Food and Drug Administration (FDA) has approved an updated label for Endari, which now indicates that the sickle cell medication still provides clinical benefit to patients regardless of hydroxyurea usage. Furthermore, the label includes a new step-by-step instruction for use section following the end of the prescribing information.
"This label update provides important information to help clinicians make informed decisions on the use of Endari," said Yutaka Niihara, M.D., M.P.H., Chairman and Chief Executive Officer of Emmaus in a statement.
"We are particularly pleased with the FDA's acknowledgement that the clinical benefit of Endari is not affected by hydroxyurea use. That acknowledgement reinforces and supports the use of Endari as a monotherapy or in combination with hydroxyurea as important treatment options for patients with sickle cell disease."
In July 2017, Endari was approved by the FDA as a medication to reduce acute complications in patients with sickle cell disease. In 2018, the drug became available by prescription in the United States.​
Endari, a prescription grade L-glutamine oral powder, is indicated for pediatric patients ≥5 years of age. The most common side effects observed in clinical trials were constipation, nausea, headache, abdominal pain, cough, pain in extremities, and chest pain.
Adverse reactions leading to treatment discontinuation included 1 such case of hypersplenism, abdominal pain, dyspepsia, burning sensation, and hot flash https://www.hcplive.com/view/fda-approves-updated-label-sickle-treatment-endari
Researchers tackle sickle cell disease with CRISPR-based gene editing
$1 million grant will advance personalized medicine using gene editing at ChristianaCare's Gene Editing Institute https://www.eurekalert.org/pub_releases/2020-11/c-rts111920.php
Scientists at ChristianaCare's Gene Editing Institute have received a $1 million grant from the Lisa Dean Moseley Foundation to develop a novel gene therapy for inherited blood disorders including sickle cell disease, offering hope to nearly 100,000 Americans suffering from the disease who are disproportionately African American.
Building on previous work that showed how gene editing efficiencies vary from person to person, Director Eric Kmiec, Ph.D., and his research team are exploring the genetic reasons governing who might benefit from this therapy and who might not, a question that lies at the very underpinnings of personalized medicine.
"Our work has set the foundation for understanding the importance of genetic diversity in such treatments," Dr. Kmiec said. "We anticipate that our findings will have broad impact on biomedical research and genetic medicine."
Dr. Kmiec's team at the Gene Editing Institute has prioritized work in diseases that impact minority communities.
"Development of successful treatments for diseases among minority communities has lagged far behind those for diseases that affect the general American population," Dr. Kmiec said. "This grant will help us reverse this trend and fulfill our central mission to translate bench-top research to clinical applications for the medically underserved."
Designing gene editing tools to tackle sickle cell disease
Using CRISPR (clustered regularly interspaced short palindromic repeats) technology developed in his lab, Dr. Kmiec and his research team will design genetic editing tools to reverse the single base mutation in the hemoglobin gene that causes sickle cell disease. Through their experiments, the team hopes to identify the CRISPR molecule that works most effectively on a large and genetically diverse group of patients.
"It is entirely feasible that CRISPR-directed gene editing could become a widely used treatment for sickle cell disease and other hemoglobinopathies, such as hemophilia and thalassemia," Dr. Kmiec said.
But building CRISPR-directed gene editing strategies to treat these disorders presents unique challenges.
"It is largely believed that genetic diversity among individuals changes the way human cells respond to genetic engineering," Dr. Kmiec said. "Thus, a more robust approach particularly with the goal of developing a new therapy for sickle cell disease must take into account human variations."
Researchers at the Gene Editing Institute discovered such variations by carrying out experiments in human stem cells, called CD34 positive progenitor cells, using a CRISPR strategy designed for correcting the sickle cell mutation that affects the hemoglobin molecule in red blood cells that delivers oxygen throughout the body.
Each patient sample the Gene Editing Institute tested generated a different level of precise or error-prone gene editing. The grant will allow researchers to expand on this work and test many more patient samples.
The team will work in partnership with the Coriell Medical Institute in Camden, New Jersey to obtain progenitor stem cells for study from large genetically diverse populations of sickle cell and healthy patients, both African American and Caucasian.
Factoring in diverse genetic backgrounds in sickle cell disease
Using the Gene Editing Institute's patented cell-free extract CRISPR gene editing on a chip system, the team will make independent assessments of both genetic diversity (by using different patient samples) and the impact of potential, therapeutically relevant target cell types to create an accurate profile of gene editing applicability. The next step will be to measure the efficiency and accuracy of chromosomal gene repair of the sickle cell mutations in potential target stem cells.
"The outcome of our work will be a rationally designed, maximally effective and validated toolbox that can have broad use in the development of CRISPR-directed gene editing as a therapeutic approach for sickle cell and other blood-borne diseases," said Brett Sansbury, Ph.D., the Gene Editing Institute's Discovery Group leader and project lead investigator on the grant.
Sickle cell anemia is one of the most common, hereditary diseases caused by a single gene and is an emerging global health burden. The disease is more common among certain ethnic groups including African Americans, among whom 1 in 12 carries a sickle cell gene.
Research under the grant will also support The Gene Editing Institute's use of its CRISPR in a Box™ educational toolkit to engage high school students in underserved communities to participate in the fight against sickle cell disease.
Articles in the medical literature
1.
The role of haematopoietic stem cell transplantation for sickle cell disease in the era of targeted disease-modifying therapies and gene editing Lancet Haematol. 2020 Dec;7(12):e902-e911. doi: 10.1016/S2352-3026(20)30283-0.
Authors Josu de la Fuente  1 , Eliane Gluckman  2 , Julie Makani  3 , Paul Telfer  4 , Lawrence Faulkner  5 , Selim Corbacioglu  6 , Paediatric Diseases Working Party of the European Society for Blood and Marrow Transplantation
Collaborators Paediatric Diseases Working Party of the European Society for Blood and Marrow Transplantation:
Persis Amrolia, Marc Ansari, Adriana Balduzzi, Arnaud Dalassier, Jean-Hugues Dalle, Cristina Hereda Diaz, Tobias Feuchtinger, Franco Locatelli, Giovanna Lucchini, Jaques-Emmanuel Galimard, Marta Gonzalez Vincent, Rupert Handgretinger, Katharina Kleinschmidt, Anita Lawitschka, Antonio Perez Martinez, Christina Peters, Vanderson Rocha, Annalisa Ruggeri, Petr Sedlacek, Peter Svec, Jacek Toporski, Akif Yesilipek Abstract
Sickle cell disease is one of the most common, life-threatening, non-communicable diseases in the world and a major public health problem. Following the implementation of simple preventive and therapeutic modalities, infant mortality has almost been abolished in high-income countries, but only a small amount of progress has been made in improving survival in adulthood. Progressive end-organ damage, partly related to a systemic vasculopathy, is increasingly recognised. With the availability of a variety of novel disease-modifying drugs, gene addition and gene editing strategies, matched sibling donor haematopoietic stem cell transplantation (HSCT) in children (offering an overall survival rate of 95% and an event-free survival rate of 92%), and encouraging outcomes after alternative donor HSCT, the new challenge is to risk stratify patients, revise transplantation indications, and define the best therapeutic approach for each patient. The ultimate challenge will be to enable these advances in low-income and middle-income countries, where disease prevalence is highest and where innovative strategies are most needed. Copyright © 2020 Elsevier Ltd. All rights reserved. Full-text links    
2.
Fetal Hemoglobin in Sickle Hemoglobinopathies: High HbF Genotypes and Phenotypes J Clin Med. 2020 Nov 23;9(11):E3782. doi: 10.3390/jcm9113782.
Author Martin H Steinberg  1
Free article Abstract
Fetal hemoglobin (HbF) usually consists of 4 to 10% of total hemoglobin in adults of African descent with sickle cell anemia. Rarely, their HbF levels reach more than 30%. High HbF levels are sometimes a result of β-globin gene deletions or point mutations in the promoters of the HbF genes. Collectively, the phenotype caused by these mutations is called hereditary persistence of fetal hemoglobin, or HPFH. The pancellularity of HbF associated with these mutations inhibits sickle hemoglobin polymerization in most sickle erythrocytes so that these patients usually have inconsequential hemolysis and few, if any, vasoocclusive complications. Unusually high HbF can also be associated with variants of the major repressors of the HbF genes, BCL11A and MYB. Perhaps most often, we lack an explanation for very high HbF levels in sickle cell anemia. Keywords: gamma-globin gene; gene deletion; genotype/phenotype; globin gene expression; hereditary persistence of fetal hemoglobin. Full-text links    
3.
Changes in Care Delivery for Children With Sickle Cell Anemia During the COVID-19 Pandemic J Pediatr Hematol Oncol. 2020 Nov 23. doi: 10.1097/MPH.0000000000002008. Online ahead of print. Authors
M Laurence Noisette  1 , Shannon Phillips  2 , Alyssa M Schlenz  3 , Martina Mueller  2   4 , Julie Kanter  5
Abstract Background:
Specialty care for children with sickle cell disease (SCD) may be disrupted during the coronavirus (COVID-19) pandemic. Our DISPLACE consortium includes 28 pediatric SCD centers.
Methods:
In May 2020, we surveyed the consortium on the impact of COVID-19 on their practice focusing on transcranial Doppler ultrasound, chronic red cell transfusions, telehealth, and COVID-19 testing. Observation:
Twenty-four DISPLACE providers completed the survey. Transcranial Doppler ultrasound screening decreased to 67% but chronic red cell transfusions remained at 96%. Most investigators (92%) used telehealth and 40% of providers had patients test positive for COVID-19.
Conclusion:
The COVID-19 pandemic has affected routine care and necessitated changes in practice in SCD. Full-text links    
4.
Use of Wise Device Technology to Measure Adherence to Hydroxyurea Therapy in Youth With Sickle Cell Disease J Pediatr Hematol Oncol. 2020 Nov 23. doi: 10.1097/MPH.0000000000001997. Online ahead of print.
Authors
Lisa M Ingerski  1 , Megan Loew  1 , Jerlym S Porter  1 , Yin Su  2 , Hui Zhang  2 , Jane S Hankins  3 , Winfred C Wang  3
Abstract
Despite broad support for hydroxyurea (HU) therapy, suboptimal adherence is reported for youth with sickle cell disease. Valid adherence measurement is crucial to understanding the relationship between medication behavior, disease response, and patient-centered health outcomes. The current pilot study examined the feasibility of the Wise electronic device for longitudinal HU adherence measurement in a sample of 36 youths prescribed HU. The study also explored the association between HU adherence, as measured by the Wise device, with other adherence measures (ie, family report, lab values, pill count, and medication possession ratio). A measure of family-reported acceptability was also completed. Overall, results supported the feasibility of the Wise device (rate of consent=82%, device use=75%, device failure=3%) for HU adherence measurement and most families rated their experience using their device positively (favorable responses ranged from 67% to 100%). Associations between HU adherence, as measured by the Wise device, and other adherence measures were not significant. Overall, the feasibility was supported. The Wise device allows longitudinal measurement of adherence with HU from initiation as a young child (ie, with liquid formulations) through adolescence and provides a novel means of adherence measurement for both clinical and research use. Full-text links    
5.
COVID-19 and the pulmonary complications of sickle cell disease EJHaem. 2020 Nov;1(2):545-547. doi: 10.1002/jha2.105. Epub 2020 Oct 8.
Authors
Thivya Sivalingam  1 , Baba Inusa  2 , Pat Doyle  3 , Eugene Oteng-Ntim  4 Free PMC article
Abstract
Sickle cell disease (SCD) patients are commonly affected by pulmonary complications such as acute chest syndrome (ACS), pulmonary embolism (PE) and pneumonia that contribute to significant mortality risks. With a greater susceptibility to infection, they are deemed to be vulnerable patients during the current COVID-19 pandemic. In emerging small case studies of SCD patients with COVID-19 and further complicated by pneumonia, ACS, and/or PE, the clinical benefits of early exchange transfusion and Tocilizumab are evident. However, further clinical trials and larger cohort studies are essential to evaluate effective diagnostic and management options for this high-risk group.
Keywords:
infection; sickle cell anemia; sickle cell disease; therapy; viruses. © 2020 The Authors. eJHaem published by British Society for Haematology and John Wiley & Sons Ltd.
Conflict of interest statement The authors declare no conflict of interest. 15 references Full-text links    
6.
Procalcitonin to Reduce Antibiotic Exposure during Acute Chest Syndrome in Adult Patients with Sickle-Cell Disease J Clin Med. 2020 Nov 19;9(11):E3718. doi: 10.3390/jcm9113718.
Authors
Keyvan Razazi  1   2 , Ségolène Gendreau  1   2 , Elise Cuquemelle  1   2 , Mehdi Khellaf  3 , Constance Guillaud  4 , Bertrand Godeau  5 , Giovanna Melica  6 , Stéphane Moutereau  7 , Camille Gomart  8 , Slim Fourati  8 , Nicolas De Prost  1   2   9 , Guillaume Carteaux  1   2   9 , Christian Brun-Buisson  1   2 , Pablo Bartolucci  9   10 , Anoosha Habibi  9   10 , Armand Mekontso Dessap  1   2   9 Free article Abstract
Acute chest syndrome (ACS) is a major complication of sickle-cell disease. Bacterial infection is one cause of ACS, so current guidelines recommend the routine use of antibiotics. We performed a prospective before-after study in medical wards and an intensive-care unit (ICU). During the control phase, clinicians were blinded to procalcitonin concentration results. We built an algorithm using the obtained measurements to hasten antibiotic cessation after three days of treatment if bacterial infection was not documented, and procalcitonin concentrations were all <0.5 μg/L. During the intervention period, the procalcitonin algorithm was suggested to physicians as a guide for antibiotic therapy. The primary endpoint was the number of days alive without antibiotics at Day 21. One-hundred patients were analyzed (103 ACS episodes, 60 in intervention phase). Possible or proven lung infection was diagnosed during 13% of all ACS episodes. The number of days alive without antibiotics at Day 21 was higher during the intervention phase: 15 [14-18] vs. 13 [13,14] days (p = 0.001). More patients had a short (≤3 days) antibiotic course during intervention phase: 31% vs 9% (p = 0.01). There was neither infection relapse nor pulmonary superinfection in the entire cohort. A procalcitonin-guided strategy to prescribe antibiotics in patients with ACS may reduce antibiotic exposure with no apparent adverse outcomes. Keywords: acute chest syndrome; antibiotic; bacterial infection; procalcitonin; sickle-cell disease. Full-text links    
7.
Mortality trends in sickle cell patients Am J Blood Res. 2020 Oct 15;10(5):190-197. eCollection 2020.
Authors
Juan Cintron-Garcia  1 , Germame Ajebo  1 , Vamsi Kota  1 , Achuta K Guddati  1 Free PMC article Abstract
Background:
Sickle cell disease affects a significant portion of US patients with African descent. It continues to be one of the leading causes of frequent hospitalizations and high in-hospital morality risk. Until the approval of disease-modifying therapies in last two years, medical therapy has relied mostly on management of pain episodes and the use of hydroxyurea. We discuss the nationwide analysis of trends in in-hospital mortality in patients with Sickle Cell Disease from 2000 to 2014.
Methods:
Trends of in-hospital mortality in sickle cell patients were analyzed from a database provided by the Agency of Healthcare Research and Quality. From the data hospitalization rates and in-hospital mortality in categories by region in the US, hospital size, health insurance status, comorbidities and gender were examined. Patterns of in-hospital mortality were analyzed by logistic regression.
Results:
Ratio for hospitalization and mortality among the four regions described Northeast, Midwest, South, West with respective values of 0.63%, 0.65%, 0.76% and 0.89% with P = 0.008 and OR = 1.07. Odds ratio for sickle cell patients that died during hospitalization and health insurance status was OR = 0.08. Comorbidities considered in sickle cell patients; diabetes mellitus (DM), hypertension (HTN), hyperlipidemia (HLD), chronic kidney disease (CKD), smoking status. The odds ratio for comorbidities show A-fib with a value of OR = 4.47, followed by hypertension OR = 1.92, diabetes mellitus OR = 1.44 and chronic kidney disease OR = 1.29, smoking status OR = 0.60. Mortality-hospitalization ratio by gender was: males 0.77% and females 0.69% with OR = 0.87.
Conclusions:
In-hospital mortality by US regions, as well as health insurance status are important measurable elements that show the impact of the disease from a public health perspective. Further and more specific data of regions by states, comorbidities by states and sex, as well as health insurance status by states will provide further insight in local mortality trends.
Keywords: Delay time; literacy; polymerization; sickle cell; social determinants of health. AJBR Copyright © 2020. Conflict of interest statement None. 2 figures Full-text links    
8.
Effect of immigration on mortality trends in sickle cell patients Am J Blood Res. 2020 Oct 15;10(5):172-178. eCollection 2020.
Authors
Juan Cintron-Garcia  1 , Achuta K Guddati  1 Free PMC article Abstract
Background:
Sickle cell patient population in the U.S. continues to increase due a combination of birth of sickle cell disease infants, extension of lifespan of existing patients and also possibly, a contributing immigration component. These factors and most importantly the latter, might be altering national estimates by both underestimating the number of affected individuals as well as underestimating the impact of public health strategies given the estimates for which there were conceived.
Methods:
National sickle cell disease estimates as per Centers for Disease Control (CDC) and immigrant population trends obtained from the U.S. Census Bureau from years 2010-2017 were examined. Immigrant groups from geographical regions highly prevalent for sickle cell disease were evaluated throughout this period of time. Results:
From years 2010 to 2017 Western Africa (Nigeria, Ghana, Cape Verde, Liberia, Sierra Leona), showed a population increase of 45.2%, 44.15%, 24%, 19.0% and 16.3% respectively. Eastern Africa (Ethiopia, Kenya and Eritrea) had a population increase of 55.7%, 46.8% and 65% respectively. Caribbean island (Dominican Republic, Haiti and Jamaica) showed an increase of 31.8%, 18.6% and 46.8% respectively. Extrapolation of the prevalence in these populations shows that the sickle cell disease prevalence is likely higher than what is reported in US.
Conclusions:
The complexities of reaching an estimated number may be more challenging in an ever-changing and growing population. More so considering the different situations behind the immigration of each group and the migratory status which might be inducing an underestimation of the sickle cell population in the U.S. This study attempts to shed light on factors that may be skewing previous statistical estimates. Examining the migratory aspects inducing possible statistical bias may contribute to further address this disease encompassing this population's growth rate into prospective public health strategies to a more comprehensive approach to the disease.
Keywords: Allele; HbSC; HgbSS; sickle ß+ thalassemia; sickle ß0 thalassemia. AJBR Copyright © 2020. Conflict of interest statement None. 3 figures Full-text links    
9.
Thrombin generation in vivo and ex vivo in sickle cell disease patients Thromb Res. 2020 Nov 7;197:165-171. doi: 10.1016/j.thromres.2020.10.040. Online ahead of print.
Authors
Valéria Sutana Ladeira  1 , Sílvia Letícia de Oliveira Toledo  2 , Letícia Gonçalves Resende Ferreira  2 , Marina Mendes Oliveira  1 , Ana Paula Ferreira Silva  2 , Wander Valadares de Oliveira Jr  2 , Rita Carolina Figueiredo Duarte  3 , Cristiane de Oliveira Renó  2 , Luci Maria Sant'Ana Dusse  3 , Hérica Lima Dos Santos  2 , Maria das Graças Carvalho  4 , Melina de Barros Pinheiro  2 , Danyelle Romana Alves Rios  5
Abstract
Activation of coagulation is an important hallmark of sickle cell disease (SCD) and it is believed that hypercoagulability plays a role to the disease pathophysiology. Studies have sought to identify how hemostatic biomarkers are expressed in SCD, however, the results are inconclusive. In this context, our objective was to evaluate the thrombin generation in vivo and ex vivo in SCD patients and the association between these biomarkers and the use of HU. This cross-sectional study was carried out with patients diagnosed with SCD, users or not of Hydroxyurea (HU), and healthy individuals as controls. D dimer (D-Di) was evaluated by ELISA and (TGT) thrombin generation test by CAT method. D-Di plasma levels were significantly higher in SCD patients when compared to the controls. TGT parameters such as peak, ETP and normalized ETP at low TF concentration and time-to-peak, peak, ETP and normalized ETP values at high TF concentration were lower in SCD patients than in controls. In contrast, the normalized activated protein C sensitivity ratio (nAPCsr) was higher in patients compared to controls, indicating resistance to the action of this natural anticoagulant. Regarding the use of HU, comparing users and non-users of this drug, no difference was observed in D-Di levels and in most TGT parameters. Our data analyzed together allow us to conclude that patients with SCD present a state of hypercoagulability in vivo due to the higher levels of D-Di and resistance to APC assessed ex vivo which is consistent with the coagulation imbalance described in SCD patients.
Keywords: Hypercoagulability; Sickle cell disease; Thrombin generation. Copyright © 2020 Elsevier Ltd. All rights reserved. Full-text links    
10.
Improved stenosis outcome in stroke-free sickle cell anemia children after transplantation compared to chronic transfusion Br J Haematol. 2020 Nov 20. doi: 10.1111/bjh.17178. Online ahead of print.
Authors
Suzanne Verlhac  1 , Flaviu Gabor  2 , Catherine Paillard  3 , Jean-François Chateil  4 , Charlotte Jubert  5 , Marie Petras  6 , David Grevent  7 , Valentine Brousse  8 , Philippe Petit  9 , Isabelle Thuret  10 , Cécile Arnaud  11 , Annie Kamdem  11 , Corinne Pondarré  11   12 , Alexandra Gauthier  12 , Mariane de Montalembert  8 , Lydia Divialle-Doumdo  6 , Monique Elmaleh  13 , Florence Missud  14 , Corinne Guitton  15 , Françoise Bernaudin  11 , on behaf of the Drepagreffe Investigators
Abstract
We report here the 3-year stenosis outcome in 60 stroke-free children with sickle cell anaemia (SCA) and an abnormal transcranial Doppler history, enrolled in the DREPAGREFFE trial, which compared stem cell transplantation (SCT) with standard-care (chronic transfusion for 1-year minimum). Twenty-eight patients with matched sibling donors were transplanted, while 32 remained on standard-care. Stenosis scores were calculated after performing cerebral/cervical 3D time-of-flight magnetic resonance angiography. Fourteen patients had stenosis at enrollment, but only five SCT versus 10 standard-care patients still had stenosis at 3 years. Stenosis scores remained stable on standard-care, but significantly improved after SCT (P = 0·006). No patient developed stenosis after SCT, while two on standard-care did, indicating better stenosis prevention and improved outcome after SCT.
Keywords:
cerebral arterial stenosis; cerebral magnetic resonance imaging; haematopoietic stem cell transplantation; magnetic resonance angiography; sickle cell anaemia; transfusions. © 2020 British Society for Haematology and John Wiley & Sons Ltd. 16 references Full-text links    
11.
Implementation of a learning healthcare system for sickle cell disease JAMIA Open. 2020 Oct 23;3(3):349-359. doi: 10.1093/jamiaopen/ooaa024. eCollection 2020 Oct.
Authors
Robin Miller  1   2   3 , Erin Coyne  1 , Erin L Crowgey  1   2   3 , Dan Eckrich  1 , Jeffrey C Myers  2   3 , Raymond Villanueva  4 , Jean Wadman  1 , Sidnie Jacobs-Allen  1 , Renee Gresh  1   2   3 , Samuel L Volchenboum  5 , E Anders Kolb  1   2   3 Free PMC article
Abstract
Objective: Using sickle cell disease (SCD) as a model, the objective of this study was to create a comprehensive learning healthcare system to support disease management and research. A multidisciplinary team developed a SCD clinical data dictionary to standardize bedside data entry and inform a scalable environment capable of converting complex electronic healthcare records (EHRs) into knowledge accessible in real time.
Materials and methods:
Clinicians expert in SCD care developed a data dictionary to describe important SCD-associated health maintenance and adverse events. The SCD data dictionary was deployed in the EHR using EPIC SmartForms, an efficient bedside data entry tool. Additional data elements were extracted from the EHR database (Clarity) using Pentaho Data Integration and stored in a data analytics database (SQL). A custom application, the Sickle Cell Knowledgebase, was developed to improve data analysis and visualization. Utilization, accuracy, and completeness of data entry were assessed.
Results:
The SCD Knowledgebase facilitates generation of patient-level and aggregate data visualization, driving the translation of data into knowledge that can impact care. A single patient can be selected to monitor health maintenance, comorbidities, adverse event frequency and severity, and medication dosing/adherence. Conclusions:
Disease-specific data dictionaries used at the bedside will ultimately increase the meaningful use of EHR datasets to drive consistent clinical data entry, improve data accuracy, and support analytics that will facilitate quality improvement and research.
Keywords:
clinical informatics; electronic healthcare records; knowledgebase; learning healthcare system; sickle cell disease. © The Author(s) 2020. Published by Oxford University Press on behalf of the American Medical Informatics Association. 14 references 6 figures Full-text links    
12.
Clinical management of sickle cell liver disease in children and young adults Arch Dis Child. 2020 Nov 11;archdischild-2020-319778. doi: 10.1136/archdischild-2020-319778. Online ahead of print.
Authors
Eirini Kyrana  1 , David Rees  2 , Florence Lacaille  3 , Emer Fitzpatrick  4 , Mark Davenport  5 , Nigel Heaton  6 , Sue Height  7 , Marianne Samyn  8 , Fulvio Mavilio  9 , Valentine Brousse  10 , Abid Suddle  11 , Subarna Chakravorty  7   12 , Anita Verma  11 , Girish Gupte  13 , Marki Velangi  14 , Baba Inusa  15 , Emma Drasar  16 , Nedim Hadzic  8 , Tassos Grammatikopoulos  4   17 , Jonathan Hind  4 , Maesha Deheragoda  17 , Maria Sellars  18 , Anil Dhawan  19 Abstract
Liver involvement in sickle cell disease (SCD) is often referred to as sickle cell hepatopathy (SCH) and is a complication of SCD which may be associated with significant mortality. This review is based on a round-table workshop between paediatric and adult hepatologists and haematologists and review of the literature. The discussion was prompted by the lack of substantial data and guidance in managing these sometimes very challenging cases. This review provides a structured approach for the diagnosis and management of SCH in children and young adults. The term SCH describes any hepatobiliary dysfunction in the context of SCD. Diagnosis and management of biliary complications, acute hepatic crisis, acute hepatic sequestration and other manifestations of SCH are discussed, as well as the role of liver transplantation and haemopoietic stem cell transplantation in the management of SCH. Keywords:
adolescent health; gastroenterology; jaundice. © Author(s) (or their employer(s)) 2020. No commercial re-use. See rights and permissions. Published by BMJ.
Conflict of interest statement
Competing interests: EK, FL, EF, MDa, NHe, SH, MS, FM, VB, AS, AV, MV, BI, ED, NHa, TG, JH, MDe, MS and AD have nothing to disclose. DR is on advisory boards of Novartis and DSMB of AstraZeneca outside the submitted work. GG reports personal fees from Alexion Pharmaceuticals outside the submitted work. SC reports personal fees from Novartis outside the submitted work. VB reports personal fees from Bluebirdbio and from Addmedica, outside the submitted work. Full-text links    
13.
Hyperhaemolytic Syndrome in Sickle cell disease: clearing the cobwebs Med Princ Pract. 2020 Nov 11. doi: 10.1159/000512945. Online ahead of print.
Authors
Anazoeze Jude Madu, Angela Ogechukwu Ugwu, Chilota Efobi Free article
Abstract
Sickle cell anaemia presents with a dynamic background haemolysis and deepening anaemia. This increases the demand for transfusion if any additional strain on haemopoiesis is encountered due to any other physiological or pathological. Patients with cerebrovascular accident are placed on chronic blood transfusion; those with acute sequestration and acute chest syndrome are likewise managed with blood transfusion. These patients are prone to develop blood transfusion complications including alloimmunization and hyperhaemolytic syndrome (HHS). This term is used to describe haemolysis of both transfused and 'own' red cells occurring during or post-transfusion in sickle cell patients. Hyperhaemolysis results in worsening post-transfusion haemoglobin due attendant haemolysis of both transfused and autologous red cells. The mechanism underlying this rare and usually fatal complication of sickle cell has been thought to be secondary to changes in the red cell membrane with associated immunological reactions against exposed cell membrane phospholipids. The predisposition to HHS in sickle cell is also varied and the search for a prediction pattern or value has been evasive. This review to discusses the pathogenesis, risk factors and treatment of hyperhaemolytic syndrome, elaborating what is known of this rare condition. © 2020 The Author(s). Published by S. Karger AG, Basel. Full-text links    
14.
Fat Embolism Syndrome in Sickle Cell Disease J Clin Med. 2020 Nov 8;9(11):3601. doi: 10.3390/jcm9113601.
Authors
Dimitris A Tsitsikas  1 , Jessica Vize  2 , Jibril Abukar  1   3 Free PMC article
Abstract
Fat embolism syndrome is a devastating complication of sickle cell disease resulting from extensive bone marrow necrosis and associated with high mortality rates, while survivors often suffer severe neurological sequelae. Despite that, the syndrome remains under-recognised and under-diagnosed. Paradoxically, it affects exclusively patients with mild forms of sickle cell disease, predominantly HbSC and HbSβ+. A significant number of cases occur in the context of human parvovirus B19 infection. We provide here a brief summary of the existing literature and describe our experience treating 8 patients in our institution. One patient had HbSS, 6 HbSC and 1 HbSβ+. All patients developed type I respiratory failure and neurological involvement either at presentation or within the first 72 h. The most striking laboratory abnormality was a 100-fold increase of the serum ferritin from baseline. Seven patients received emergency red cell exchange and 1 simple transfusion. Two patients (25%) died, 2 patients (25%) suffered severe neurological impairment and 1 (12%) mild neurological impairment on discharge, while 3 (38%) patients made a complete recovery. With long-term follow-up, 1 patient with severe neurological impairment and one patient with mild neurological impairment made dramatic improvements, making the long-term complete recovery or near complete recovery rate 63%. Immediate red cell exchange transfusion can be lifesaving and should be instituted as soon as the syndrome is suspected. However, as the outcomes remain unsatisfactory despite the increasing use of red cell exchange, we suggest additional therapeutic measures such as therapeutic plasma exchange and pre-emptive transfusion for high risk patients.
Keywords: Bone Marrow Necrosis; Exchange Transfusion; Fat Embolism Syndrome; Parvovirus B19; Sickle Cell Disease; Therapeutic Plasma Exchange. Conflict of interest statement The authors declare no conflict of interest. 56 references 2 figures Full-text links    
15.
Comparison of two vitamin D supplementation strategies in children with sickle cell disease: a randomized controlled trial Br J Haematol. 2020 Nov 10. doi: 10.1111/bjh.17119. Online ahead of print.
Authors
Pascale Grégoire-Pelchat  1   2 , Yves Pastore  2   3 , Nancy Robitaille  2   3 , Sylvie LeMay  2   4 , Ali Khamessan  5 , Niina Kleiber  2   6 , Carine Nyalendo  7 , Nancy Gagné  8 , Nathalie Alos  2   9 , Geneviève Mailhot  1   2
Abstract
Previously, we showed that nearly 70% of children followed in our sickle cell disease (SCD) clinic were vitamin D- deficient and had low vitamin intake with poor use of supplements. We compared the change in serum 25-hydroxyvitamin D [25(OH)D], safety and clinical impact of two vitamin D supplementation regimens in children with SCD. Children (5-17 years, all genotypes) were randomized to a single bolus of vitamin D3 (300 000 IU; n = 18) or placebo (n = 20). All children received a prescription for daily 1 000 IU vitamin D3 . Serum 25(OH)D and calcium, urinary calcium/creatinine ratio, musculoskeletal pain, quality of life, haematology and bone markers were assessed at baseline and three months post intervention. Bolus administration led to a greater rise in 25(OH)D levels from baseline compared to placebo (20 ± 16 nmol/l vs. 2 ± 19 nmol/l; P = 0·003) and correction of vitamin D deficiency. No hypercalcaemia nor hypercalciuria occurred during the study, but more children in the bolus group experienced gastrointestinal symptoms within the first month (P = 0·04). There were no differences between groups for other outcomes. The use of a high-dose vitamin D bolus combined with daily 1 000 IU vitamin D3 was more efficient in raising 25(OH)D levels than daily supplementation alone in children with SCD. Keywords: bolus; children; sickle cell disease; supplementation; vitamin D. © 2020 British Society for Haematology and John Wiley & Sons Ltd. 31 references Full-text links    
16.
Machine-learning algorithms for predicting hospital re-admissions in sickle cell disease Br J Haematol. 2020 Nov 10. doi: 10.1111/bjh.17107. Online ahead of print.
Authors
Arisha Patel  1 , Kyra Gan  2 , Andrew A Li  2 , Jeremy Weiss  3 , Mehdi Nouraie  4 , Sridhar Tayur  5 , Enrico M Novelli  6
Abstract
Reducing preventable hospital re-admissions in Sickle Cell Disease (SCD) could potentially improve outcomes and decrease healthcare costs. In a retrospective study of electronic health records, we hypothesized Machine-Learning (ML) algorithms may outperform standard re-admission scoring systems (LACE and HOSPITAL indices). Participants (n = 446) included patients with SCD with at least one unplanned inpatient encounter between January 1, 2013, and November 1, 2018. Patients were randomly partitioned into training and testing groups. Unplanned hospital admissions (n = 3299) were stratified to training and testing samples. Potential predictors (n = 486), measured from the last unplanned inpatient discharge to the current unplanned inpatient visit, were obtained via both data-driven methods and clinical knowledge. Three standard ML algorithms, Logistic Regression (LR), Support-Vector Machine (SVM), and Random Forest (RF) were applied. Prediction performance was assessed using the C-statistic, sensitivity, and specificity. In addition, we reported the most important predictors in our best models. In this dataset, ML algorithms outperformed LACE [C-statistic 0·6, 95% Confidence Interval (CI) 0·57-0·64] and HOSPITAL (C-statistic 0·69, 95% CI 0·66-0·72), with the RF (C-statistic 0·77, 95% CI 0·73-0·79) and LR (C-statistic 0·77, 95% CI 0·73-0·8) performing the best. ML algorithms can be powerful tools in predicting re-admission in high-risk patient groups.
Keywords:
30-day unplanned hospital readmission; machine learning; prediction; retrospective study; sickle cell disease. © 2020 British Society for Haematology and John Wiley & Sons Ltd. 46 references Full-text links    
17.
Implementation of the therapeutic use of hydroxyurea for sickle cell disease management in resource-constrained settings: a systematic review of adoption, cost and acceptability BMJ Open. 2020 Nov 9;10(11):e038685. doi: 10.1136/bmjopen-2020-038685. Authors
Nessa Ryan  1 , Lotanna Dike  2 , Temitope Ojo  2 , Dorice Vieira  3 , Obiageli Nnodu  4 , Joyce Gyamfi  2 , Emmanuel Peprah  2 Free PMC article
Abstract
Objectives: Mortality associated with sickle cell disease (SCD) is high in many low- and middle-income countries (LMICs). Hydroxyurea, a medicine to effectively manage SCD, is not widely available in resource-constrained settings. We identified and synthesised the reported implementation outcomes for the therapeutic use of hydroxyurea for SCD in these settings.
Design:
Systematic review.
Data sources:
PubMed, Embase, Cochrane, Web of Science Plus, Global Health, CINAHL, and PsycINFO were searched February through May 2019 without any restrictions on publication date.
Eligibility criteria:
We included empirical studies of hydroxyurea for management of SCD that were carried out in LMICs and reported on implementation outcomes.
Data extraction and synthesis:
Two reviewers independently assessed studies for inclusion, carried out data extraction using Proctor et al.'s implementation and health service outcomes, and assessed the risk of bias using ROBINS-I (Risk Of Bias In Non-randomised Studies – of Interventions).
Results:
Two cross-sectional surveys (n=2) and one cohort study (n=1) reported implementation of hydroxyurea for SCD management, namely regarding outcomes of adoption (n=3), cost (n=3) and acceptability (n=1). These studies were conducted exclusively among paediatric and adults populations in clinical settings in Nigeria (n=2) or Jamaica (n=1). Adoption is low, as observed through reported provider practices and patient adherence, in part shaped by misinformation and fear of side effects among patients, provider beliefs regarding affordability and organisational challenges with procuring the medicine. There was no difference in the cost of hydroxyurea therapy compared with blood transfusion in the paediatric population in urban Jamaica. Risk of bias was low or moderate across the included studies.
Conclusions:
This review rigorously and systematically assessed the evidence on implementation of hydroxyurea in resource-constrained settings such as LMICs. Findings suggest that knowledge regarding implementation is low. To address the know-do gap and guide clinical practice, implementation research is needed. Integrating effective interventions into existing health systems to improve hydroxyurea uptake is essential to reducing SCD-associated mortality.
Prospero registration number:
CRD42020155953.
Keywords:
accetability; adoption; cost; haematology; implementation; international health services; pharmacology; public health; therapeutics. © Author(s) (or their employer(s)) 2020. Re-use permitted under CC BY-NC. No commercial re-use. See rights and permissions. Published by BMJ. . 31 references 1 figure Full-text links      
18.
Clinical outcomes following bone marrow transplantation in patients with sickle cell disease: A cohort study of US Medicaid enrollees Eur J Haematol. 2020 Nov 5. doi: 10.1111/ejh.13546. Online ahead of print.
Authors
Mufaddal Mahesri  1 , Sebastian Schneeweiss  1 , Denise Globe  2 , Alex Mutebi  2 , Rhonda Bohn  3 , Maureen Achebe  4 , Raisa Levin  1 , Rishi J Desai  1
Abstract Objectives:
Bone marrow transplantation (BMT) is currently the only curative therapy available for patients with sickle cell disease (SCD), but clinical outcomes in routine care are not well understood. We describe the rates of vaso-occlusive crises (VOCs), transplant complications, and mortality in SCD patients after BMT.
Methods:
A cohort study of SCD patients who underwent BMT was designed using US Medicaid claims data (2000-2013).
Results:
A total of 204 SCD patients undergoing BMT were identified with a mean (SD) age of 10.6 (7.3) years, with 52.9% male and 67.6% African American. The overall VOC rate was 0.99 per person-year (95% CI: 0.91-1.07) over a median follow-up time of 2.1 years (IQR: 0.8-4.3 years). A total of 138 (67.6%) remained free of VOCs. The mortality rate was 1.7 (95% CI: 0.9-3.1) per 100 person-years, transplant-related complications occurred among 113 (55.4%) patients with an incidence rate of 38.2 (95% CI: 31.7-45.9) per 100 person-years, while 47 (23%) patients had GvHD with an incidence rate of 8.0 (95% CI: 6.0-10.7) per 100 person-years.
Conclusion:
Two thirds of the BMT recipients remained VOC-free over 2 years of follow-up, but transplant-related complications, including GvHD occurred with high frequency. This highlights a continuing unmet need for alternative curative interventions in SCD.
Keywords:
bone marrow transplantation; epidemiology; pediatric hematology; sickle cell disease. © 2020 John Wiley & Sons A/S. Published by John Wiley & Sons Ltd. 31 references Full-text links    
Meetings for the Sickle Cell Community
First IASCNAPA Conference
The International Association of Sickle Cell Nurses and Professional Associates (IASCNAPA) Sickle Cell Conference: Treating the Whole Person scheduled for 4/17/2020 in Memphis is cancelled due to COVID-19 concerns. The decision to cancel the conference took into account many important factors, including the risk of unnecessary exposure to our patient population.
The event is rescheduled for April 9, 2021 at the Memphis Hilton.