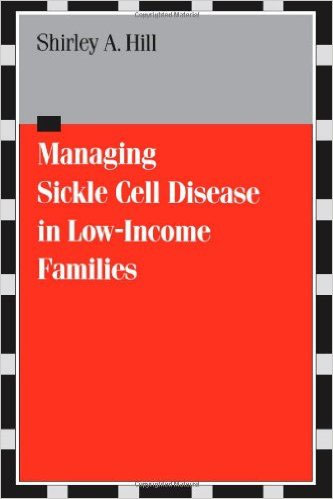 Author: Shirley A. Hill
As many as 30,000 African Americans have sickle cell disease (SCD). Though the political activism of the 1960s and a major 1970s health campaign spurred demands for testing, treatment, and education programs, little attention has been given to how families cope with SCD. This first study to give SCD a social, economic, and cultural context documents the daily lives of families living with this threatening illness. Specifically, Shirley A. Hill examines how low-income African American mothers with children suffering from this hereditary, incurable, and chronically painful disease, react to the diagnosis and manage their family's health care. The 23 mostly single mothers Hill studies survive in an inner-city world of social inequality. Despite limited means, they actively participate, create, and define the social world they live in, their reality shaped by day-to-day caregiving. These women overcome obstacles by utilizing such viable alternatives as sharing child care with relatives within established kinship networks. Highlighting the role of class, race, and gender in the illness experience, Hill interprets how these women reject, redefine, or modify the objective scientific facts about SCD. She acknowledges and explains the relevance of child-bearing and motherhood to African American women's identity, revealing how the revelation of the SCD trait or the diagnosis of one child often does not affect a woman's interpretation of her reproductive rights. Author note: Shirley A. Hill is Associate Professor of Sociology at the University of Kansas. Her most recent book is African American Children: Socialization and Development in Families.
Learn more and purchase the book on Amazon.