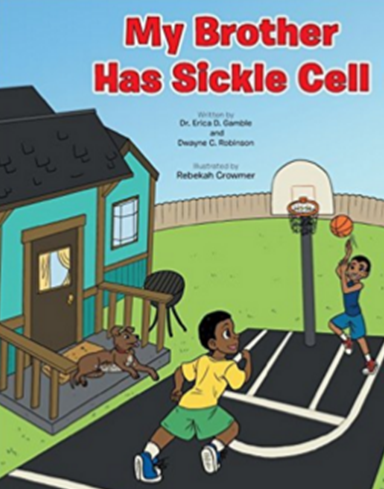 Author: Erica Gamble
From mom, professor, author and life coach Dr. Erica Gamble – a heartwarming story about a boy who happens to have sickle cell, based on her son, who has the disease. "My brother has sickle cell. After learning what sickle cell is I now know more about my brother." Alvin is special and he has a special love for animals, especially Diamond. When Alvin and Diamond are together it helps to ease his pain. Diamond make's Alvin feel better- she licks his face, plays catch with him, lays on his leg when he is in pain and stays close to him when he is sad. Only Alvin can get Diamond to sit,run or roll over. Dr. Erica Gamble collaborates with her son on this book based on her now 22- year old son, who has sickle cell anemia.
Dr. Erica Gamble is an assistant professor of business management and human resource management at Shorter University's Robert H. Ledbetter College of Business.